Summer Fun Expansion Pack

Smileycons works great with Windows 7, Windows 8, and Windows 10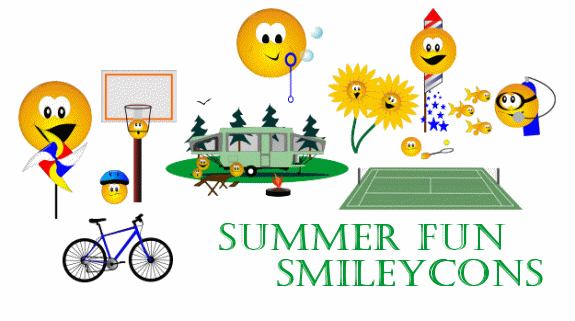 Please note: This pack is available for Gold Members only. Click here to register now!
Summer Fun Expansion Pack! Includes a variety of 9 different groups of animated smileys and all are bigger and larger! Categories include Water Fun, MIsc Fun, Biking, Summer Games, Goodies, Special Occasion, Sun Flowers and Sign Language.
Note: This Pack is free for Gold Members! You must be a Gold member to get this pack. Click here to register now!